Commercial Spring Clean Up
Properly caring for your commercial lawn in the spring will help it grow lush, green and healthy throughout the summer and fall months. Not only will a healthier looking lawn boost your curb appeal but will also increase the value of your property as well. Donewell Property Services has the experience personal and necessary equipment to handle any sized offers the following options to Edmonton and all of its surrounding areas.
SERVICES OFFERED FOR SPRING CLEAN UP
Spring pruning. Severe or drastic size reduction pruning can take place here depending on the plant. Getting pruning done early in the season ensures optimal growth and flower displays.
Lawn services. We perform: Aerating, power raking, topdressing and overseeding, laying sod, mowing, weed removal, and fertilizing.
General clean up (weed removal, leaf cleanup, garbage removal, raking, and blowing)
Flower bed maintenance (fertilizing, amending soil with organic matter, weeding, rototilling)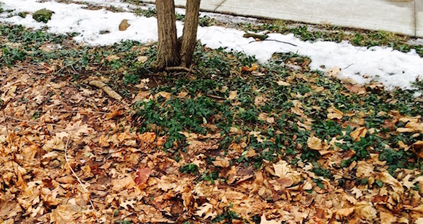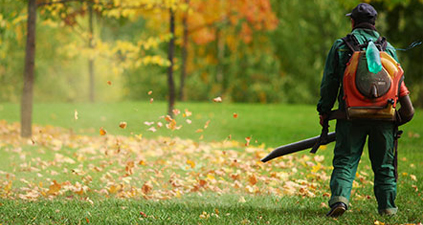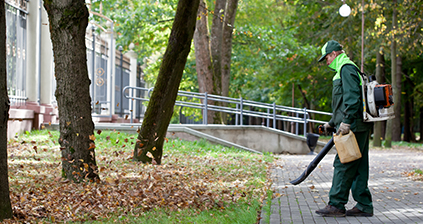 Commercial Fall Clean Up
At Donewell Property Services we offer a number of fall clean up services to enhance the look of and prepare your yard for the changing seasons. Even though leaf removal is a big part of your fall clean up there is more to do then just that, your grass needs special treatment as the seasons are turning in order for it to survive in the healthiest way possible and stay weed and disease free.
SERVICES OFFERED FOR SPRING CLEAN UP
Pruning (preparing trees, shrubs, and hedges for winter by tying or pruning branches to prevent wind and snow load from damaging plants or creating dangerous branch falls).
Covering or insulation tender plants to keep them warm and undamaged during the winter.
Important lawn services (Fall Aeration, Fertilizing).
Leaf rake up and removal. This is necessary so that the grass does not die over the winter.
Clearing of fallen branches, fruit and twigs to tidy up the landscape and keep grass from dying