Protect Your Investment
Properly caring for your lawn in the spring will help it grow lush, green and healthy throughout the summer and fall months. Not only will a healthier looking lawn boost your curb appeal and your own personal enjoyment of your property, it can also increase the value of your home. Donewell Property Services offers the following options to Calgary, Edmonton and all of its surrounding areas.
SERVICES OFFERED FOR SPRING CLEAN UP
Spring pruning. Severe or drastic size reduction pruning can take place here depending on the plant. Getting pruning done early in the season ensures optimal growth and flower displays.
Lawn services. We perform: Aerating, power raking, topdressing and overseeding, laying sod, mowing, weed removal, and fertilizing.
General clean up (weed removal, leaf cleanup, garbage removal, raking, and blowing)
Flower bed maintenance (fertilizing, amending soil with organic matter, weeding, rototilling)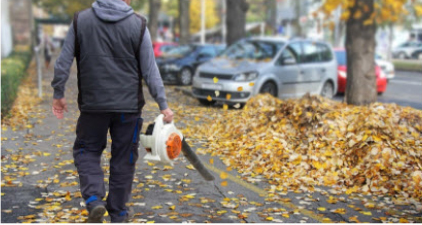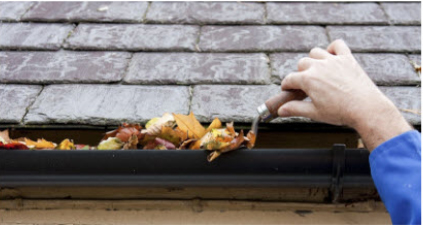 SPRING CLEANUP PACKAGES
| INCLUDED SERVICES | PLATINUM | GOLD | SILVER | BRONZE | FERTILIZER |
| --- | --- | --- | --- | --- | --- |
| Power Rake | | | | | |
| Lawn Cut & Trim | | | | | |
| Deep Core Aeration | | | | | |
| Spring Fertilization | | | | | |
| Power Edging | | | | | |
| PRICE | $250 | $190 | $120 | $110 | $45 |
Additional Spring Services
| INCLUDED SERVICES | PRICE |
| --- | --- |
| Core Aeration Only | $80 |
| Flower Bed Maintenance | $40 per man hour |
| Power Rake Only | $80 |
| Power Edging | $40 |
Other Services
| SERVICE | PRICE |
| --- | --- |
| Eavestrough Cleaning | starting at $150 |
| Landscaping & Sodding | From $100 - $500 depending on the size of load |
Donewell Recommended Spring Clean up Services
POWER RAKING
Power Raking is one of the most important thing you can do for your lawn. Unfortunately, most companies and homeowners do not do it right and this can actually do more harm than good. Common mistakes including removing too little of the thatch and moss resulting in poor fertilizer penetration, or, the opposite occurs and your lawn is scraped down to the dirt destroying the roots of the good grass and adding the extra unnecessary expense of reseeding. You should never have to reseed your lawn if it is done properly which is why you should trust the experts at Donewell.
Power raking your lawn on a yearly or semi-annual basis is necessary to keep your lawn looking its best throughout the growing season. For almost 10 years, Donewell Property Services has been providing specialized lawn care solutions in Calgary, Edmonton and its surrounding areas including Sherwood Park, St. Albert, and Fort Saskatchewan. We use the latest techniques and equipment for power raking all types of lawns so you can be rest assured that your lawn will be handled to the utmost quality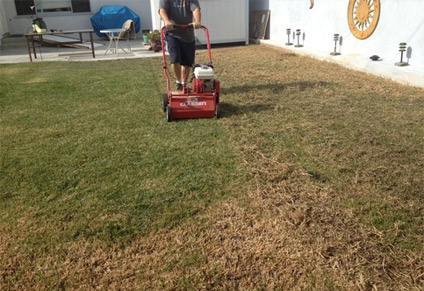 When is Power Raking Necessary?
When A Lawn Is Yellow Instead Of Green
At times the general underlying layer of grass is so thick that the dead yellow color shows more than the green, growing grass does. Removal of two-thirds of the thatch allows less of the dead yellow to show, along with leaving new space for green grass to more easily fill in.
When Lawn Thatch Is Too Deep
When thatch is one half to an inch or more deep, fertilizer cannot penetrate through to the soil, thus rendering all materials effective. A power rake will remove the unwanted two-thirds of the present thatch, and allow peak growth to be reached.
DEEP CORE AERATION
Power core aeration is one of the most important cultural practices available for your lawn. Aeration helps control thatch, improve the soil structure, helps create growth pockets for new roots, and opens the way for water and fertilizer to get into the root zone of your lawn.
How Often Does My Lawn Need Core Aeration?
Annual or semi-annual aeration is advised for all lawns in AB. Those with a moderate thatch build-up, and any lawn that needs to be "thickened up".
Regular Aeration Can Help Avoid Costly Lawn Renovation
Regular aeration helps thatch break down naturally by mixing the soil cores into the thatch and speeding up decomposition. Performed once or twice per year, aeration significantly reduces thatch and improves turf growth. Thatch that is too heavy can require major lawn renovation.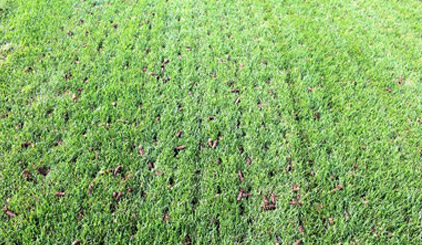 Donewell Property aeration services are highly recommended during the spring and fall season to ensure a healthy, green, full lawn. We are a group of expert gardeners who have the latest equipment and proven techniques that we can bring into play to make your lawn and garden lively again. For inquiries on our aeration services or a full range of gardening and mowing services that we offer, simply place a call with us or send us an email to have a quick chat with us about your lawn's overall health!
FERTILIZATION
The results from regular fertilizer applications are magical! We are replacing several of the key nutrients that can be taken out by frequent mowing. A lawn with adequate nutrients will be greener, better able to resist disease, and drought tolerant. When you book your Spring or Fall Clean up with Donewell Property Services be sure to ask about our fertilization packages to ensure that your lawn gets everything it needs to be lush and healthy.